Animation Programmers and Engineers Creative and Passionate
Imaginary worlds are powered by hard science and precise engineering. Animation programmers and engineers write the code that makes creatures move and morph – images changing with such fluidity that the artificial seems real. Highly skilled engineers also design the tools that animators use to do the designing. They can be employed in either the film or gaming industry.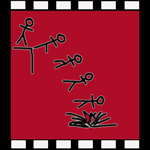 There are both higher and lower level positions within the industry. One of the more basic roles is coding. The word "engineer" implies that a person knows more than just programming. Engineers may have broad roles, seeing projects through from requirements specification to deployment and beyond. They may also have other roles at the gaming studio, including being a liaison between the artists and the tech staff.
Education and Advancement
You can begin as a hobbyist with just an instruction manual, but a career in animation programming typically requires knowledge at the baccalaureate level. Employers may accept degrees in computer engineering or other related fields. A foundation in 3-D mathematics is important. Programming knowledge is of course a must. You should be an efficient coder. Employers often ask for expertise in C++. C or C# may also be desirable. It can be a plus to be familiar with the unreal engine and frameworks like XNA.
You may have the option of enrolling in an undergraduate program that includes a sequence of courses in game development, interactive media, and 3D animation. You can even select game development as an undergraduate major. You'll get an introduction to the industry as well as a portfolio of technical skills.
These skills, though, are just a part of the picture. Teamwork is imperative. Movies and video games are often solitary, but it takes a team to create the high tech simulated environments. A lead animation programmer, especially, will need strong communication skills – those group design projects can pay off in more ways than one.
Internships and Field Experience
The gaming world can be exciting, but it's also high pressure, with tight deadlines. Employers like to hire people who have worked on a previous product and seen it shipped. Consequently, it can be a good idea to start scouting around for internships early in your educational career. Among the well-known companies that hire student interns, you find DreamWorks and Pixar Animation Studios. Pixar reports that undergraduates are accepted as early as freshman year.
A big part of getting an internship is being proactive: having the skills, doing the research, and putting care into the application process. Big companies hire interns from around the nation, many of them during the summer months.
Your own university, though can be an asset. You may want to look for educational programs that will help you gain real world experience. You might ask prospective schools about co-op experiences and senior design projects as well as about the strength of the career services department.
Imaginary worlds are powered by hard science and precise engineering.
What if you're already in the software development profession, but you don't have the foundation for animation? If you haven't gotten the breadth of experience that you need the first time around, you may consider a master's. If you want to add just a few skills to your portfolio, you can opt for a certificate program.
Turning a Passion into a Career
Does it matter that you've been playing games as long as you've known your ABCs? Yes, this is also valued. Jobs in the gaming industry are known for being demanding -- it's not uncommon to spend over 40 hours a week. Ideally, you'll both survive and thrive – and passion is part of what keeps you in the game. It's not uncommon for job ads to list passion for video games alongside the educational and experience requirements.