Choosing an Undergraduate Software Development Program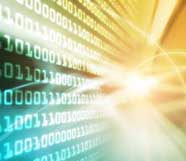 Interested in developing software? There are several degree tracks you can choose from, including software development and software engineering. Sometimes these terms are used interchangeably, though sometimes software engineering is used to refer to programs that include engineering courses (and can qualify you for high-stakes positions, like embedded software).
Programs termed software development often include more coursework in programming and scripting, but less in engineering principles or project management. Typical coursework includes computer theory, data management, network security, and web development as well as multiple programming and scripting languages.
Software development degree programs often include more coursework in programming and scripting, but less in engineering principles or project management.
If you're considering one of these programs, the following are some things that you may want to consider.
School Accreditation
There are two types of accreditation: school level and program level. Whatever your major, you'll want to attend a school that's been accredited by an agency recognized by the Department of Education. If your school holds accreditation through any of the six regional accrediting agencies, you know it's held to quality standards, and it'll be recognized by future employees. Regional accreditation is something that schools often advertise. Champlain College is one regionally accredited institution that has a software development program; the website proudly proclaims that the school has been accredited by the New England Association of Schools and Colleges. There are also some recognized national accrediting agencies like the Accrediting Commission of Career Schools and Colleges.
If your degree is in software development, program-level accreditation may not be important to you. If you decide to become credentialed as a Certified Software Development Association or (later) as a Certified Software Development Professional, program level accreditation isn't a prerequisite. You will, however, need to pass a pretty rigorous exam.
It's different if you choose a software engineering program. Then you'll probably want one that's accredited through ABET. This will make it easier to get certified or licensed down the road. [Find Software Engineering programs by region]
Selecting a Software Development Degree Program
Schools with programs that are labeled software development (or some subcategory like "game development" or "app development") are generally more focused on practical application than theory. The admission process may not be as competitive, but these schools are often very adept at giving students the skills they'll need and placing them out in the market.
Employers will want to know what you've done, not just what classes you've passed or what you know.
Payscale did a job survey recently, and made a list of top schools for software developers. They didn't look at a lot of indicators of program or school quality – they merely considered which schools turned out the highest percentage of bachelor's degree holders who went on to be employed full-time as software developers. Schools on the list offered a variety of programs, encompassing computer science, software development and software engineering. #1 on the list was Full Sail University, which offers programs in game development and web development, among others.
Several on the list offered a choice: computer science or software engineering degrees as well as narrower, more career-focused tracks like game and interactive media development. Among these: Dakota University, Worcester Polytechnic Institute, and the University of Maryland Baltimore County.
Of course, a school doesn't have to produce a high proportion of software developers to be quality. Among the things you may want to consider is what kind of projects you'll complete and what kind of problems you'll solve. Interact with professionals on sites like Stack Exchange, and you'll get this advice: Employers will want to know what you've done, not just what classes you've passed or what you know.
Some schools publish information about their graduates: where they're employed and what they're earning. Some even put their profiles online. If you don't see this information, you may want to ask.
The Application Process
Be aware that while the mathematics requirements aren't generally as high as in software engineering, there will be some. Depending on the program, you may need to go as high as calculus.
Is the application process simpler in a software development program than a software engineering one? Sometimes, though not always. Some programs will admit you relatively quickly after receiving your transcripts and having a short interview to determine if it's a good fit – i.e. if you're apt to complete the program and be successful in finding a position.
View Schools by State