Mississippi State Software Engineering
Where Mississippi State Software-Engineering Grads Go, Job Offers Follow
The federal government ranks highly on many job seekers' lists of desired employers, but its job application process is more than a little daunting. Students in Mississippi State University's Software Engineering program have it easier, though: Their school, and its reputation for churning out superbly tech-savvy graduates, makes them strong candidates for scholarship programs that net them internships and, eventually, jobs with the Defense Department, Health and Human Services, and other staples of the federal workforce.
"We have a good reputation in Mississippi for producing good students, so we don't have a problem placing them," says David Dampier, Associate Professor of Computer Science & Engineering, Director, Center for Computer Security Research & National Forensics Training Center.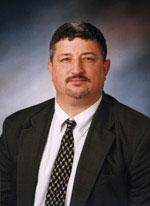 David Dampier, Associate Professor of Computer Science & Engineering
Chief among the federal scholarship programs are the Defense Department's Information Assurance Scholarship Program (IASP) and the National Science Foundation-funded Scholarship for Service Program (SFS). Nearly two dozen Mississippi State students, many in the software engineering program, this year are enrolled in one or the other.
Both scholarships assign students to intern for government agencies while they are pursuing their software-engineering degrees. Getting into IASP is a particularly enviable feat: It comes with a job offer upon graduation.
"When they graduate, they know where they are going to work," Dr. Dampier says.
SFS doesn't guarantee a job after graduation, but it's still an immensely valuable educational experience in Dampier's book. Students spend summer and winter breaks working as cyber-security engineers for the government. The scholarship covers their tuition and living expenses.
It's up to the students to find the internships with the agencies and apply, though Dampier and his colleagues guide them on how to locate and contact each agency's hiring managers. They also alert students to upcoming career/internship fairs, such as the fair that the Marriott Hotel in Washington, DC, hosts every spring.
Dampier actually requires SFS students to travel to the DC career fair in both their junior and senior years. The students go to the fair in their junior years to look for internships. The following year, they go again to look for permanent jobs.
"I don't know of software engineering graduates who haven't had jobs when they graduate" Dr. Dampier says.
"That job fair does a pretty good job of finding them employment," he says.
Other Internship Opportunities
Only a select few software-engineering students win the IASP or SFS scholarships. But most students will complete internships before they graduate. For their benefit, Dampier and his colleagues get government agencies to come over to the campus every fall to interview students for both internships and, if they are seniors, for jobs. On-campus interviews are all the more convenient for those agencies that happen to have offices in Mississippi, such as the U.S. Army's Engineering Research and Development Center in Vicksburg—one research center that Dampier singles out as hiring many of his program's students.
The federal government is by no means the only source of employment for Mississippi State's software-engineering students. Government contractors hire quite a few program graduates, too, especially national labs such as Sandia National Laboratories and the Pacific Northwest National Laboratory.
Plenty more employers flock to from the private sector. ExxonMobil, FedEx, ClearOrbit, and Bering Point all have program graduates on their staff.
"I don't know of software engineering graduates who haven't had jobs when they graduate," Dampier says.
Co-Ops
Some students take on co-op arrangements, whereby they alternate working for an employer full-time for a semester with taking classes full-time for a following semester.
A student who co-ops will complete at least three semesters of work, all of them with the same employer. Like the IASP, some co-op arrangements turn into full-time positions after graduation. And even if they don't, they still give the students the equivalent of two or three years of work experience before they've even graduated—a significant selling point in the college-graduate job market.
Senior Projects
Every student gets yet another chance to wow potential employers before graduation: the senior project, which lasts both semesters of senior year, and commits each student to working in teams with employers on researching and developing new software tools and products. Several teams over the years have completed projects for the Navy. Others took up gigs in the local Starkville, Mississippi, community. For a local state park, for example, one of last year's teams developed automated walking-trail software so that Web users could view close-up images of the trails online. Another one that year devised a tracking app to help a regional airport to manage its airplanes' landings.
"We're giving the students real people with real problems to satisfy," Dampier says.
If an employer is exceptionally pleased with the senior project, it might offer that student a job. In fact, Dampier once saw an employer hire a senior after just hearing about that senior's project. A student who worked for Raytheon and was completing a class for his M.S. degree witnessed a project presentation by another student in his class. He told his Raytheon supervisor about that other student's project afterwards. Lo and behold, Raytheon hired that other student.
"We're giving the students real people with real problems to satisfy," Dampier says.
The seniors get a wide range of flexibility with their senior projects. The faculty decides which employers the seniors will complete projects for, and who will be on the project teams. Students get to decide whether to continue working on the same project for both semesters. A senior is free to, say, work with one team in the fall on a big database program, and then work with another team in the spring on a project on Web design.
"That simulates the way it's going to be in real life. All projects lose or gain people in the middle," says Dampier.
An Education That Impresses Employers
Those who complete Mississippi State's undergraduate software-engineering program have four years of solid training in how to develop software applications and lead software-development teams. No matter where they look for work—public sector or private—they may find a bounty of employers who need those skills. And those employers will hold deep respect for the practical, hands-on training that Mississippi State's software-engineering program gave them in utilizing skills.
"Employers are very impressed by the fact that the students have real project experience when they graduate," says Dampier.